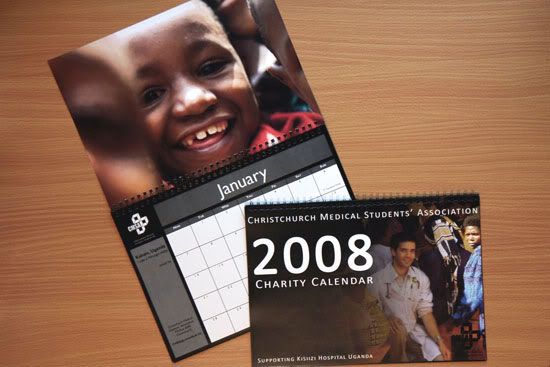 After a brief presentation to my class of the photos taken during my overseas elective, some commented that the photos would make good calendar/postcard material. What quickly followed was the suggestion that we could make a calendar with the photos taken by Trainee Interns during their medical electives around the world, sell them and have the proceeds go to a relevant charity/humanitarian organization.
It is easy to get excited about the thought, but I'm glad we put the idea into action. During the subsequent weeks, we invited all Trainee Interns to submit up to three photos per person while we searched for a suitable printing company. Many of the entries wowed and humbled us, but we could only choose twelve, via a voting process. Just a few weeks ago, the calendars successfully made it out of the printery and are now for sale!
I'm honored to be involved with at least the initiation of this project. Snapping those photos had been fun, but it's much more to be offered the opportunity to have them used for (hopefully) a difference!